Hello. This is David from
Pololu Robotics & Electronics
. We recently released the
P-Star 25K50 Micro
, a tiny development board for the PIC18F25K50.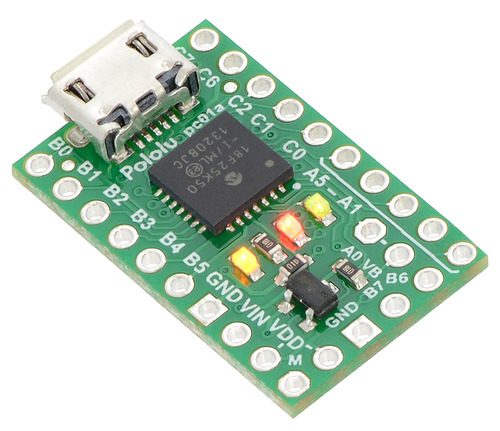 We think the P-Star 25K50 Micro is a compelling alternative to just buying a PIC18F25K50 in the SPDIP package because the P-Star has many features that make the PIC18F25K50 easier to use:
Integrated Micro-USB connector
Three user-controllable LEDs
Precision 16 MHz crystal
Can be powered either from USB or an external 5.5 V to 15 V supply without the need to change any jumpers
Ships with a proprietary USB bootloader developed by Pololu for the P-Star
Bootloader is usable from Windows, Linux, and Mac OS X with open source software
For more information, check out the
P-Star 25K50 Micro
page, and let us know what you think!
By the way, I also
posted
this on the Microchip forum.
--David Grayson